About Janie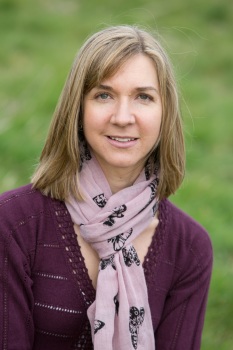 Janie is passionate about using food, nutrition, natural remedies and methods for aiding and preventing health problems to optimise our well-being. Why should we put up with ill-health? There are so many natural ways to improve our health and wellbeing.
In 2014, Janie became an accredited Chrysalis Effect Practitioner, specialising in supporting recovery from ME/CFS and Fibromyalgia Recovery. Janie experienced her own health problems in 2006, recovering from ME/CFS (Chronic Fatigue Syndrome), read more. She regained her health through applying naturopathic cleansing, personalised nutrition and supplementation alongside the nourishing, relaxing and energising benefits of yoga.
Janie brings together her specialist training, with her tools as a Naturopath, Nutritional Therapist, Wellbeing Coach and Yoga teachings and her own personal experience of recovering from a chronic illness, to support your recovery journey.
Nutrition and Naturopathy
Janie qualified as a Nutritional Therapist in June 2008 after studying a comprehensive 3 year diploma with the College of Naturopathic Medicine. Janie extended her qualification to a become Naturopath through completing a further year of Naturopathic Studies and Principles with CNM in June 2010.
Janie continues to develop her knowledge and skills of nutrition, health and well-being with regularly attending continuous professional development seminars and courses.
Janie is fully insured and a registered member of B.A.N.T (British Association of Applied Nutrition & Nutritional Therapy) and the CNHC (Complementary & Natural Healthcare Council)
Blood Analysis
Janie completed an online training course on Live & Dried Blood Analysis with Live Blood Online in 2015 and now offers Live and Dried Blood Analysis in clinic as an add on to a Naturopathic Consultation. And continues training and mentoring sessions with her Naturopathic mentor.
Well Being Coaching
In 2012, Janie completed an intensive Well being Coaching course with the Chrysalis Effect, this was also part of Janie's training to specialise in Supporting ME/CFS and Fibromyalgia Recovery.
Iridology
Additionally completing an Advanced Iridology course in November 2010, Janie now uses Iridology (the analysis of the Iris) as part of a Naturopathic Nutrition Consultation.

Reflexology
Janie trained in Reflexology in 2004, qualifying with ITEC. Janie has continued her Reflexology learning with various workshops and courses including:
Advanced Reflexology Techniques
Janie's calm and relaxing nature puts you at ease throughout this wonderful treatment.
Yoga
Janie has been practising yoga since 1996 and teaching Integral Yoga Hatha I level since Feb 2007. And continuing her training and yoga journey, through the Intermediate teacher training, Hatha II level in May 2009 with the Integral Yoga Centre.
Book here for a free 15 minute chat to discuss your health concerns and goals on 07725 665554 or email